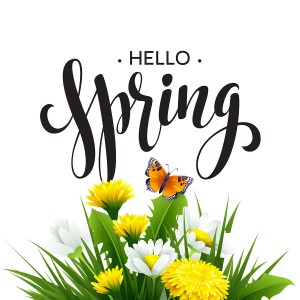 Prepare Your Home for Summer with Spring HVAC Maintenance
As the temperatures rise and spring fills the air, you start to think of spring cleaning. It is all about removing the clutter and dust and giving your home a refreshing start for the warmer months. While you are tackling all of those spring cleaning to-do's, do not forget your home's spring HVAC maintenance too.
Properly maintaining your system can improve indoor air quality and efficiency, which means you can set yourself up for cheaper cooling costs this summer.
Melton's Heating & Air Conditioning offers year-round maintenance for HVAC systems. If your Oregon home is readying from spring, do not forget to clean out your HVAC system too. Schedule your appointment now at 503-378-7482.
Top Reasons to Perform Spring HVAC Maintenance
You might think you can get away with infrequent maintenance on your HVAC unit. But, before you skip the spring cleaning, here are a few reasons to reconsider:
Efficiency – You may have purchased a top-of-the-line, energy-efficient system, but if it is not maintained, you could be missing potential savings. Clogged lines, dirty coils and contaminated filters can lower efficiency up to 30 or more percent, which means you could be paying more per month than you should to keep your home comfortable.
Repairs – Catching a repair task early could save you money. Not only will you save the cost (and hassle) of an emergency HVAC repair in the middle of summer, but sometimes small tweaks and quick fixes are all it takes to prevent an expensive breakdown later on.
Warranty – Most newer models of HVAC systems have strict warranties and one requirement is that you maintain your unit through a certified HVAC specialist. You may also be required to perform maintenance annually or bi-annually. Refer to your warranty information for specifics.
Allergens – Over the year, your HVAC system has gathered up its share of allergens – from dust to dander to mold and other particles. While the filter entraps most of these, they also become lodged into your system's coils and other components. During a maintenance appointment, a certified technician will remove them to improve your home's overall air quality.
Contact the Pros for Your HVAC Spring Maintenance
While you are creating your household spring cleaning checklist, add spring cleaning for your HVAC unit. The trained team from Melton's Heating & Air can come to your home and help clean out your system as well as inspect for any potential repairs needed. As certified home comfort specialists, we are licensed to work on your HVAC system. You will not have to worry about voiding the warranty on your unit. We can even work with your manufacturer to replace warranty-covered components.
Schedule your spring cleaning appointment by contacting the experts at Melton's Heating & Air Conditioning. Give us a call at 503-378-7482 or fill out an online form.