Five Reasons to Switch to NW Natural Gas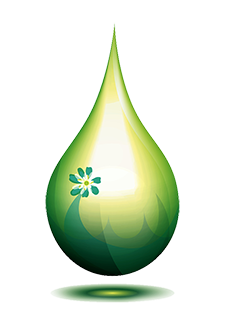 NW natural gas plays a crucial role in reducing emissions while remaining affordable and reliable for customers. A recent study shows that adding 25% of renewable natural gas into an existing natural gas system allows the northwest region to achieve climate goals without a significant number of new power plants. Renewable NW natural gas uses waste streams that create emissions to put them into a clean energy source, reducing greenhouse gasses that can contribute to climate change.
Here are a few more reasons to consider switching to natural gas.
Natural gas is widely available, making it an excellent option for anyone switching to this fuel for their home. As mentioned earlier, recent studies with NW natural gas show that it's a great way to reduce emissions and limit the carbon footprint.
Finding ways to reduce your utility bill is always a top concern for many homeowners. Another reason to switch to natural gas is that it's much more affordable compared to other options. These cost savings can rapidly add up over an extended time.
Reliability is always vital, especially in emergencies. Using NW natural gas is much more reliable compared to other types of fuel. Natural gas stoves and heaters often work even if the electricity is out, which gives you peace of mind.
Looking at ways to maximize efficiency is always a top priority while using fuel to heat your home. NW natural gas is more efficient than other types of fuels, which can save you a lot of money over time. Using natural gas allows you to get the job done quickly while using much less energy.
Finding an eco-friendly fuel source is essential for many people due to a renewed focus on reducing carbon emissions. Choosing to use natural gas is an excellent choice for the environment compared to other options. Appliances are also much more efficient than older models, which significantly reduces your natural gas consumption.
Melton's Heating & Air Conditioning is a family-owned company with more than three decades worth of experience in the HVAC industry. We offer a wide range of HVAC services, and customer satisfaction is always guaranteed. Contact our team at Melton's Heating & Air Conditioning today to learn more about our HVAC services!