Switch to Natural Gas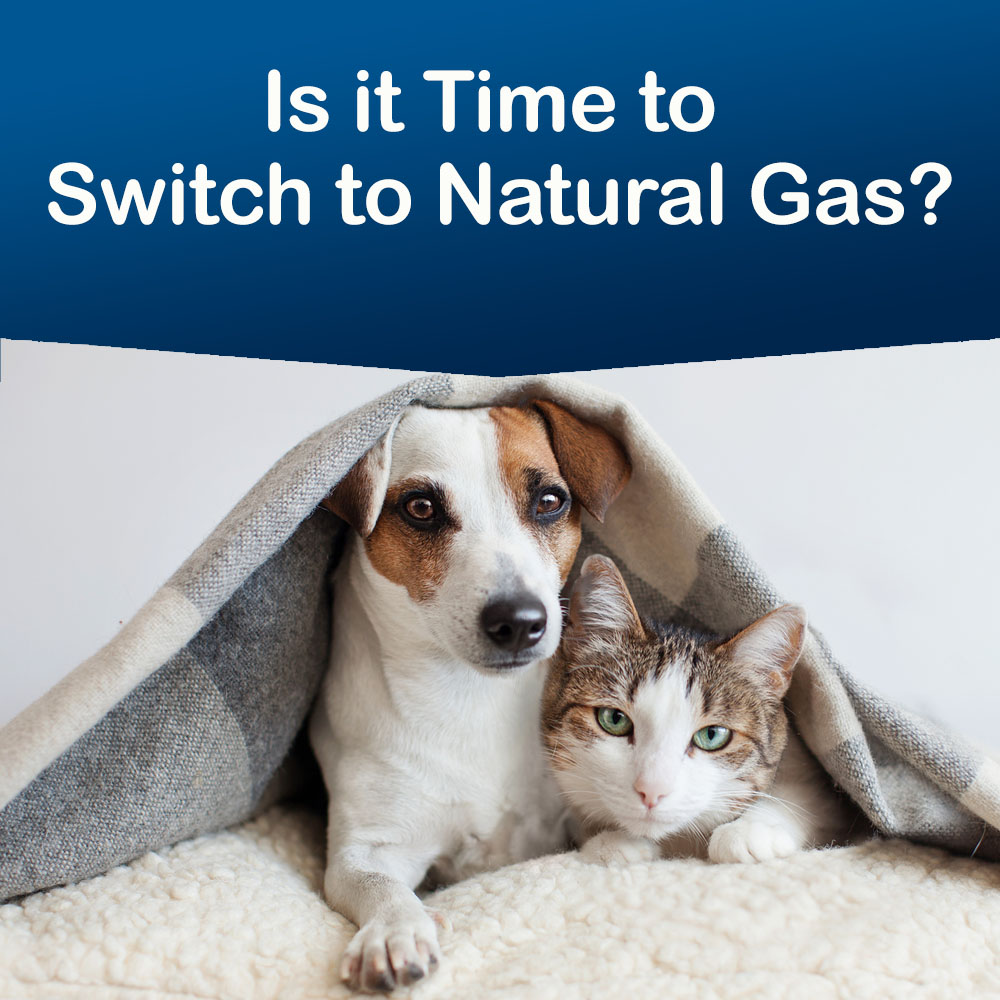 Making the Switch to Natural Gas is an Important Decision
A free/no obligation in-home consultation is a great way to ask questions about equipment, efficiency, and how you may be able to decrease your energy costs while increasing home comfort.
Top five reasons to switch:
Lower Energy Costs
The cost of natural gas has dropped for the fourth straight year. With a natural gas furnace you could save up to 60 percent on your home heating bill.
Efficiency
Natural gas uses about 92 percent of the energy from its source for heating compared to electricity that delivers about 32 percent from its source – the rest is lost in transmission
Comfort
The temperature of natural gas heat at the register is between 110 and 120 degrees Fahrenheit, which warms your home quickly and efficiently.
Convenience
Compared to a heat pump, natural gas furnaces have fewer mechanical parts and generally require little maintenance other than changing the filter.
Continual Supply
Because natural gas is piped directly to your home, supply is always there when you need it. No worries about an empty or leaking oil tank.
To learn more, call Melton's Heating & Air Conditioning, Inc. at 503.378.7482 to schedule a free/no obligation in-home consultation today.
We offer services to assistance to homeowners to switch to natural gas in the Salem, Woodburn, Hayesville, Four Corners, Silverton, and Dallas areas of Oregon.
To find out if natural gas is available to your home, Call Melton's Heating & Air Conditioning, Inc. at 503.378.7482 .