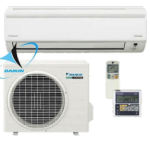 If you're a DIY home repair expert, the idea of taking on your own central air conditioning installation project might seem attractive. However, there are a lot of moving parts and unless you've been professionally trained, it might not always go as planned.
That's why the team of AC unit repair experts from Melton's Heating & Air Conditioning has collected some important insight for you here about the benefits of professional AC installation!
No Additional Legwork On Your Part
One of the foremost advantages of professional air conditioning installation is that you don't have to do any of the planning or installation work. In fact, in many places, you may be required to obtain permits to install a new air conditioner, which a reliable AC installation company will take care of for you.
No Manual Labor
Sometimes, installing a new air conditioning system is easier said than done. Installation teams are often required to lift heavy equipment, crawl into hard-to-reach spaces, and, even poor concrete. But when you leave it to the pros you don't need to worry about any of it.
Professional Maintenance
When you hire a professional AC repair and installation company, many of them will offer continued maintenance programs to ensure you get the most out of your new air conditioning system. Proactive maintenance is one of the best ways to catch issues before they grow out of control, as well as prevent costly breakdowns in the future.
Efficient Installation
In addition to some of the drawbacks of DIY air conditioning installation mentioned above, it can also take much longer to do it on your own. However, most AC experts can install your new system within a few hours or a day at the most, unless ductwork is also needed. You may also want to consider investing in a ductless AC system, which is more compact and much easier to install than central air.
Contact us today for air conditioning installation in Salem and more! For AC installation, repairs, and heating solutions Contact Melton's Heating & Air Conditioning Inc online today or call (503) 378-7482.