A ductless mini-split is an excellent option if you plan on remodeling your home. Ductless systems have gained popularity over the past few years due to their wide range of benefits. Choosing to hire a company specializing in ductless mini splits in Salem, OR, is also wise to ensure the job is done right.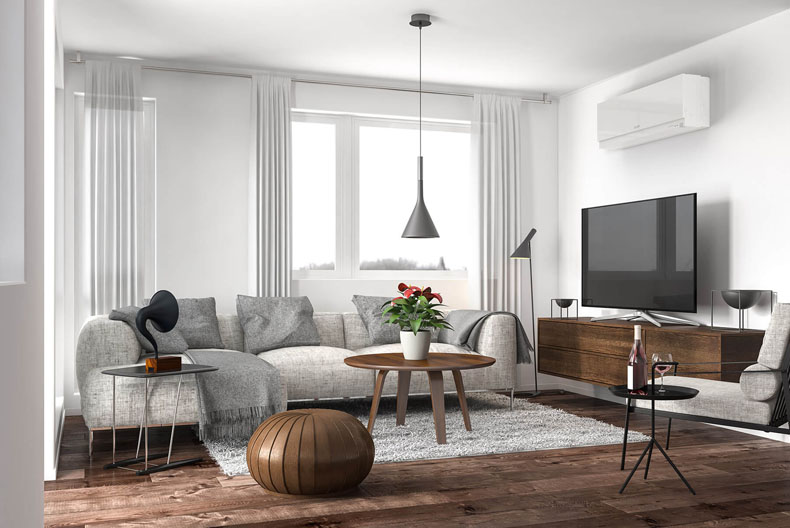 Here are a few of the top reasons to consider installing a ductless mini-split for your Salem home.
1) Simple Installation Process
One of the advantages of a ductless mini-split is the simple installation process. Even some manufacturers provide ductless mini-splits with numerous conduits, making the installation process even easier. A quick installation process is less expensive, another benefit of a ductless mini-split.
2) No Need for Ductwork
Another benefit of a ductless mini-split is that it doesn't require any ductwork. The absence of ductwork makes it much easier to retrofit older homes that don't have the additional space for ductwork. The installation process is also less complex. A ductless mini-split helps maximize airflow, which can improve indoor air quality.
3) Limit Noise
Constantly listening to a noisy system turn on and off is never a fun experience. Luckily, a ductless mini-split operates much quieter than a traditional system, making it much easier to relax in your home. The ductless system fans also operate at a slower speed. You can easily keep your home feeling comfortable at all times of the year without having to worry about a noisy system.
4) Flexibility to Create Different Zones
Installing a ductless mini-split gives you the flexibility to create different zones within your home. For example, most ductless mini-splits include four indoor air handling units connecting to a single compressor unit outside. This setup makes it easy for you to control the temperature throughout different rooms in your home to help you save on your energy bill.
Learn More About Installing Ductless Mini Splits in Salem, OR
Melton's Heating & Air Conditioning has decades of experience in the HVAC industry. Our team specializes in duct cleaning, ductless repair, and mini-split installation services. Meeting the different needs of our customers is always our priority, and we are always happy to answer your HVAC questions.
Contact Melton's Heating & Air Conditioning today to schedule an appointment with our professionals!