NW Natural Preferred Contractor
NW Natural Preferred Contractor for Gas Furnace Installation and Repair
Convert to Natural Gas with Certified Contractors from Melton's Heating
Considering converting to a gas furnace? Melton's Heating is a NW Natural preferred contractor for new installations as well as repairs. This means we are certified by NW Natural and held to high standards of work and customer service in order to maintain our standing.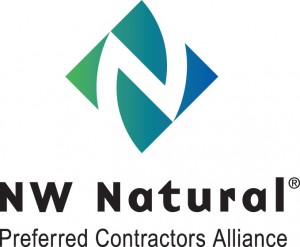 Converting to gas requires a licensed and experienced gas furnace contractor. NW Natural's endorsement assures our residential and business customers in Salem, Keizer, Silverton and the surrounding areas of Oregon that we will do the job correctly and safely. More importantly, we also offer round-the-clock service and support should you experience any problems with your gas furnace, water heater, fireplace, boiler, house gas line or gas appliance.
Heating costs account for up to 60% of your energy bills. The right furnace can trim these expenses significantly. Gas furnaces have a higher energy efficiency helping you cut costs easily. Being more environmentally friendly, they also promote better air quality both indoors and outdoors.
Melton's Heating has been serving the Willamette Valley with top quality heating and cooling services for more than 30 years. We have a range of gas heating solutions to meet your requirements. A certified technician will come to your home or business to explain your options and determine the ideal solution for you.
Take advantage of NW Natural incentives to convert to gas.
Call 503-378-7482 or fill out our online form to schedule an appointment with an NW Natural preferred contractor from Melton's Heating.  
We respond to telephone inquiries within a day.
The Advantages of Hiring a NW Natural Preferred Contractor
Melton's Heating prides itself on providing honest, dependable and efficient service. Our certification from NW Natural demonstrates our commitment to meeting high standards of customer service. We have invested the time and resources because we truly care about your comfort and well-being.
The benefits of hiring a NW Natural preferred contractor like Melton's Heating are unlimited. Some of the most important ones being: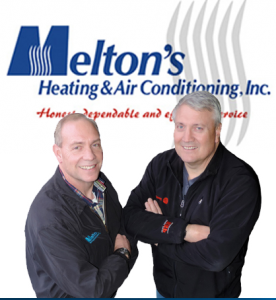 Licensed contractors in good standing with the state that we serve and the Better Business Bureau
Having NATE certified installers to do your work (NATE is a nationally recognized technical excellence credential for HVAC technicians)
A minimum one-year parts and labor warranty following installation of new equipment.
A free written installation estimate detailing all costs, with no risk of hidden charges.
Keeping your home clean during installation and cleaning up after the work is complete.
Being informed of any rebates, tax credits or other incentives.
Assistance in the completion of the appropriate forms when the invoice is provided
And much more
Melton's Heating offers competitive prices and financing options  to help you afford and enjoy the best possible HVAC solutions. For your absolute peace of mind, we also provide a money-back guarantee. Should you need immediate assistance with heating or cooling, you can access our 24-hour emergency service for expert help.
Call Melton's Heating at 503-378-7482 for expert gas furnace installation and repair in Salem, Keizer, Silverton and the surrounding areas of Oregon, from a NW Natural preferred contractor.